Flowtasking & Gamentrepreneur
International Speaker, Author & Consultant
Exploring my curiosity & multipotentiality all around the world and sharing what I learn to help you find your flow in life and business
MULTIPOTENTIALITY & FLOWTASKING
Self Made French Caribbean Entrepreneur since 2008, my mission is to help you put "FLOW" in your life and business in order to progress with meaning, fluidity, clarity and fulfillment.
I help you gain time, clarity and fluidity in your progress, organization and entrepreneurial strategy without having to sacrifice your standards, your (multi)passions and above all who you are in your values.
With more than 7,000 students trained in French countries, more than 50 million views, listening and reading (videos, articles, podcasts) of my content, I help you through online courses, personalized advice and support.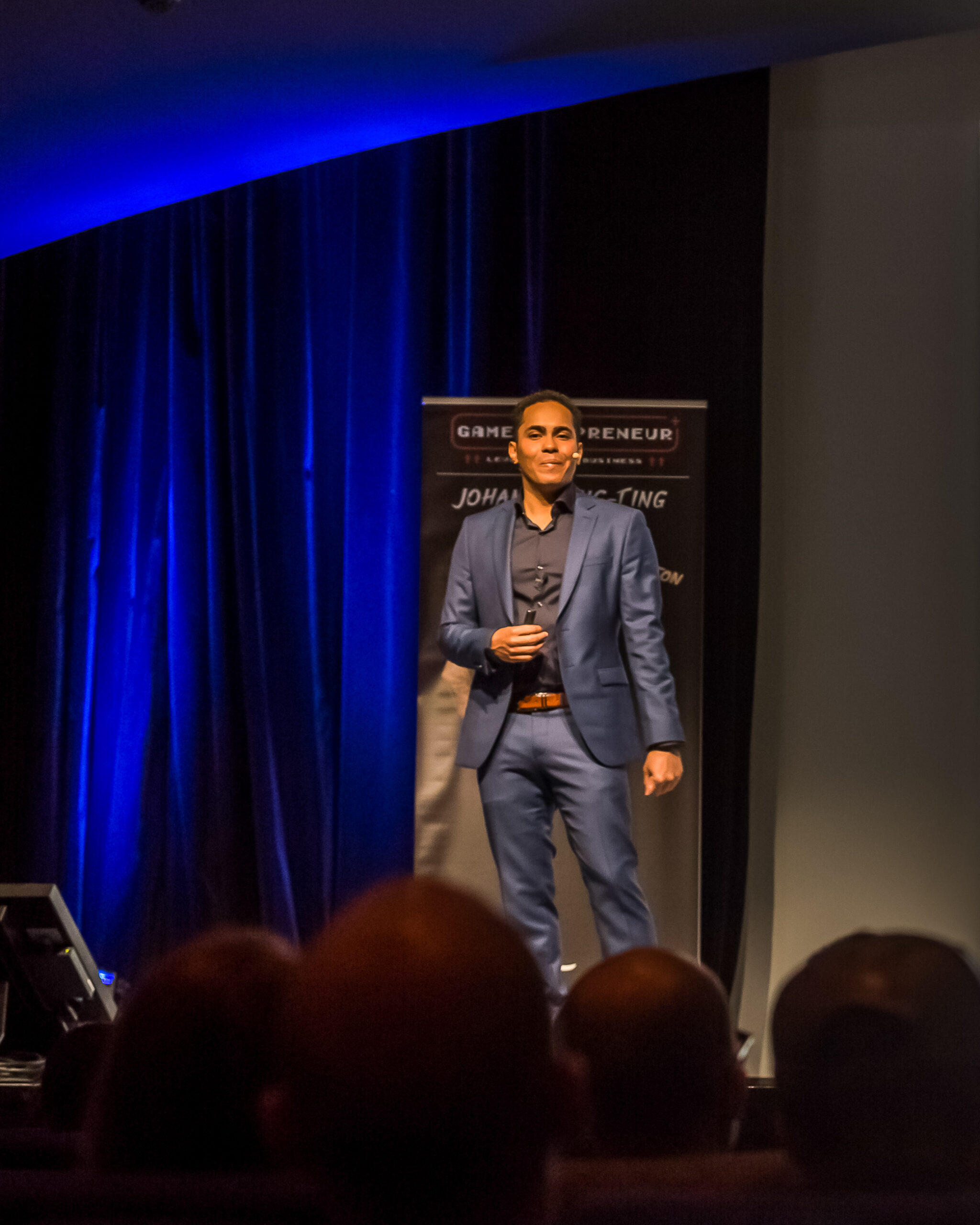 Subscribe to the newsletter
I share weekly praticle advices to help you leveling up in life and business preserving meaning, flow and hapiness : 
"Johann is someone who has built his business around people, and that's where he really stands out. I've done masterminds, seminars, conferences, etc., and this is really a way of getting to the heart of the business. We're going to dissect your whole business, everything you've done so far, and we're going to find personalized solutions. He really adapted to my needs. Johann is able to observe your business, dissect it and say what's bugging you, what's going wrong, and then he finds solutions to debug the business. I'm now very clear about what I have to do! It's one of my best investments!"
"I used to sell my services for 60€ per hour... I made my first 5K€ sales thanks to Johann. Today, my teamate has become CEO, my students have become my coaches, I've become someone who gives conferences. All this happened in just a few months... "
"Sales and production are booming, I've really become a business owner ! I'd recommend it to people who have their head in the sand in their business and who give a lot of time and energy for little income."
"This has enabled me to rethink my activity and my business over the long term with much greater clarity. Johann really listens to our real needs and doesn't hesitate to tell it like it is to help us move forward. After 6 years of infopreneurship, I've accumulated quite a lot of knowledge, and I've done a lot of tinkering and fiddling, but this really gives us a clean slate, so we can get things straight and clear. It's not a general marketing course that everyone does, because we take the time to get to the heart of each person's project."